Psychology
Psychology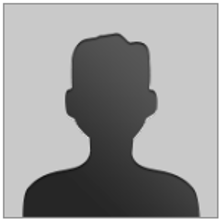 Submitted by

Anonymous

on Mon, 2016-08-22 13:03
Psychology Department External Link
Our Psychology major immerses students in the diverse fields of modern psychology with an emphasis on the scientific study of behavior and cognitive processes. Coursework in such areas as the biological basis of behavior, lifespan development, abnormal psychology, cognition, learning, social interactions, statistics, and research methods develop an emphasis on critical thinking, a scientific approach to understanding behavior, effective communication and quantitative skills. All Psychology students take the Psychology as a Profession and Practice course, which provides background information about careers in psychology and psychology related fields, as well as skills for future job acquisition.
As a student in our program, you have the opportunity to build real-world experience and connections through field experiences in a number of settings including drug/alcohol treatment facilities, human services agencies, human resources departments, residential facilities for individuals with developmental disabilities, and correctional facilities. Our Independent Study program also offers you hands-on experience conceptualizing and conducting research. This popular major is in high demand among our students because the skill set provided and areas of study are generalizable to many different careers. If you plan on seeking certification as a Board Certified assistant Behavior Analyst (BCaBA), we also offer a Specialization in Behavioral Services for Children and Their Families.
Notable Employers
Our graduates have found employment with organizations such as Bancroft; Y.A.L.E. Schools; ABC Consultants, LLC; Local School Districts; Brett DiNovi and Associates, LLC; Melmark and CNNH.
Courses:
Research Methods In Psychology
Learning And Behavior
Developmental Psychopathology
Psychology As A Profession And Practice