Finance
Finance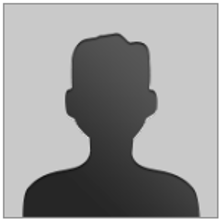 Submitted by

Anonymous

on Mon, 2016-08-22 13:02
Finance Department External Link
Finance is an exciting and highly rewarding major. Every type of organization, private or public or domestic or international, needs finance professionals who have a mastery of how to allocate money to its best use. Our program will provide you with an in-depth understanding of how firms raise and invest capital, individuals allocate their savings among different investment options and markets function to channel funds from savers to investors.
In our state-of-the-art interactive trading room you will have the opportunity to validate your textbook knowledge by buying and selling stocks with real money (the William G. Rohrer Charitable Foundation generously provides $100,000). The room features 40 powerful computers for in depth financial analysis, a large LCD touch screen monitor and multi-hued electronic tickers front and rear. Researching on the Bloomberg financial network and through other resources, students make investment decisions in near-real time.
Our Finance program offers:
A modern, dynamic curriculum reflecting market conditions and expectations
Faculty members with national and international recognition who are leading researchers and dedicated teachers in their fields
High job placement and successful graduates
Excellent internship opportunities that may lead to permanent jobs
An excellent mentorship program connecting finance students with Rowan alumni
An interactive trading room with more hands on learning opportunities
Portfolio management electives and contests
An active Financial Management Association student club that arranges various lectures by leading business executives and organizes excursions to major financial markets and institutions in Philadelphia and New York
Notable Employers
Our graduates have found positions with organizations such as J. P. Morgan, Northwestern Mutual Financial Network, TD Bank, Lincoln Financial Group, Wells Fargo Advisors, State Street, Vanguard, Goldman Sachs, ING Financial Partners, Wells Fargo Advisors, Merrill Lynch, Norvatis, and Lockheed Martin.
Courses:
Personal Financial Planning
Portfolio Management
International Financial Management
Financial Institutions And Markets
Investments