Human Resources Management
Human Resources Management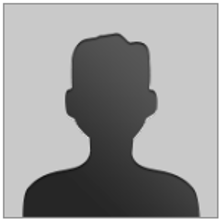 Submitted by

Anonymous

on Mon, 2016-08-22 13:02
Human Resources Management Department External Link
In business, the most valuable resource is the human resource. The ability to consistently attract and hire the right people is a quality that makes good organizations great. But human resources is about way more than posting openings and scanning the replies. It's about a wide range of key business functions including recruiting, hiring, training, managing, administering benefits, and overseeing labor relations.
The Human Resource Management major is for those who aspire to lead organizations and manage staffing, hiring, compensation, training and performance appraisals of employees. This major prepares graduates for the HR profession using a blend of classroom, extra- and co-curricular experiences, such as internships and project-based learning assignments.
As a student in the human resource management program, you will enjoy small classrooms and top-notch instruction – a private school education at a public school price. And, unlike at larger schools, you will be encouraged to interact with faculty inside and outside the classroom on issues ranging from coursework to careers. Our faculty will guide you not only in class studies, but also in seeking and landing the kind of internship that often leads to that first, critical job.
Notable Employers
Our graduates have found positions with organizations such as Verizon Wireless, South Jersey Industries, Hay Group, Department of the Navy, Corporate Synergies Group, Amerisource Bergen, American Water, Target, Lockheed Martin, Goldman Sachs, AFLAC, and Amazon.
Courses:
Labor And Employee Relations
Recruitment And Selection
Management Of Human Resources
Legal Aspects of Human Resources
Management Of Compensation