Nutrition
Nutrition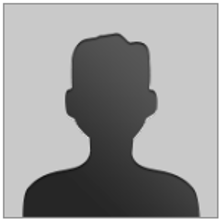 Submitted by

Anonymous

on Mon, 2016-08-22 13:03
Nutrition Department External Link
The Bachelor of Science (B.S.) in Nutrition features two specializations for students: Exercise Science and Dietetics. Both specializations share a common core, but each has its own unique specialization requirements.
The B.S. in Nutrition with an Exercise Science specialization will prepare you to work as a nutrition educator, counselor and exercise specialist. You will be prepared in two essential areas of expertise to help you serve clients in hospital, work site, community and school-based wellness and fitness programs. Choose the Exercise Science specialization if you want to study nutrition and graduate with an employable degree in the fitness profession. This degree will also prepare you to enter graduate programs in several health-related fields, (i.e. public health, nutrition, and health promotion/wellness).
The B.S. in Nutrition with a specialization in Dietetics provides you with a springboard into the Master of Science (M.S.) in Nutrition and Dietetics. This program is designed to meet the changing criteria of the national accrediting and credentialing agencies in nutrition and dietetics, which, in 2024, will require the master's degree for those wanting to sit for the registered dietitian certification exam.
Both programs are designed to allow students an accelerated path to a master's degree and to certification as a registered dietitian.
Courses:
Technology and Assessment of Health and Exercise Science
General Biology: Human Focus
Kinesiology
Exercise Physiology (with lab)
Exercise for Special Populations