Early Childhood Education
Early Childhood Education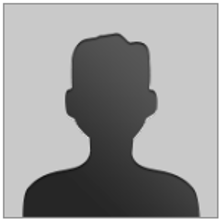 Submitted by

Anonymous

on Mon, 2016-08-22 13:02
The B.A. in Education with Specialization in Early Childhood Education Program will qualify you to guide and teach children from birth through eight years old. Our program is informed by the latest research in child development and learning while it adheres to the professional and academic standards of the New Jersey Professional Standards for Teachers (NJPST), the Professional Development Standards of the National Association for the Education of Young Children (NAEYC), the New Jersey Core Curriculum Content Standards (NJCCCS) and the New Jersey Preschool Teaching and Learning Standards (NJPTLS). You will emerge from our professional courses engaged, prepared and qualified to offer the youngest children adaptive, responsive and individualized education in an increasingly diverse school population.
The B.A. in Education, with Specialization in Early Childhood Education has four required strands of study:
General Education courses
Rowan Experience courses
Professional Specialization Sequence
Dual major requirements
This last requirement mandates that Early Childhood Education Specialization candidates complete major requirements in one of four academic disciplines:
American Studies
Liberal Studies: Humanities/Social Sciences
Literacy Studies
Writing Arts
Students accepted into the Specialization are expected to adhere to the prescribed sequence of courses and to consult with their advisors in Education at least once a semester. Early Childhood courses may not be offered every semester.
Courses:
Clinical Practice In Early Childhood Education
Observation, Assessment, And Evaluation Of Diverse Learners
Language Development, Emergent Literacy, And Reading In Young Children
Human Exceptionality