Elementary Education
Elementary Education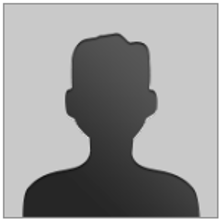 Submitted by

Anonymous

on Mon, 2016-08-22 13:02
If you truly enjoy working with children and want to make a lasting impact on their lives, then Elementary Education is the major for you. The New Jersey Instructional Certificate in Elementary Education qualifies you to teach Kindergarten through Grade 6. You will combine your education studies with a dual major in one of the following 10 subject matter areas: American Studies, Chemistry, English, Geography, History, Liberal Studies - Humanities/Social Science, Literacy Studies, Mathematics, Spanish, Writing Arts (Communication). You will graduate with a B.A. in Education, with a Specialization in Elementary Education (K-6) and a B.A. in your dual/second major.
You will work closely in small class settings with professors who are highly regarded for their expertise. Every semester of professional teacher course work includes a field experience—time in real classrooms working with real teachers and students. During these skill-enhancing sessions you will assist and observe tenured teachers under supervision by your Rowan professors. These experiences culminate with student teaching/clinical practice.
The B.A. in Education, with Specialization in Elementary Education has four required strands of study:
General Education courses
Core Education courses
Professional Specialization Sequence
Dual major requirements
This last requirement mandates that Elementary Education Specialization candidates complete major requirements in one of ten certification-eligible dual majors approved by the University. Students accepted into the Specialization are expected to adhere to the prescribed sequence of courses and to consult with their advisors in Education at least once a semester.
The list of dual majors includes: American Studies, Chemistry, Liberal Studies: Humanities & Social Sciences, English, Geography, History, Literacy Studies, Mathematics, Spanish, and Writing Arts.
Courses:
Curriculum And Assessment In Elementary Classroom
Teaching Students Of Linguistic And Cultural Diversity
Teaching In Learning Communities I
Clinical Practice In Elementary Education