Art: Biomedical Art and Visualization
Art: Biomedical Art and Visualization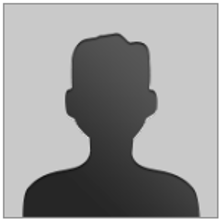 Submitted by

Anonymous

on Mon, 2016-08-22 13:03
The Biomedical Art & Visualization Specialization will provide you with comprehensive and in-depth experience in art, science, medicine and technology while it empowers you to venture out of the classroom and into the professional field of collaboration. As part of this program, you will combine exploration, research and investigation with strong visual communication design and technical skills to connect with audiences through the creation of educational narratives and didactic design. In the studio you will combine a mastery of the latest and best technology with your artistic talents. In the science classroom you will add to your skills a comprehensive knowledge of science and medicine. Combine it all and you will be ready to communicate scientific knowledge through many forms to any audience.
From pen and ink to game engines, you will master the tools you will need to communicate specialized knowledge. We've designed a flexible curriculum, which combines access to Rowan's extensive science and medicine courses with access to the Department of Art's courses in computer imaging, graphic design, information design, photography and sculpture. Not only will you have the skills and knowledge you need to meet real world assignments, you will also develop applied career skills in portfolio preparation and professional practices within the department and with outside experts.
Our extraordinary location at the heart of the region's leading medical, scientific, and cultural communities promotes connections between our students and the area's major medical and educational resources. Beyond our own Cooper Medical School, School of Osteopathic Medicine, College of Science & Mathematics, College of Health Sciences and Graduate School of Biomedical Science our region includes the Mutter Museum, Franklin Science Center, Academy of Natural Sciences at Drexel University and University of Pennsylvania. Through partnerships with these community institutions we can offer our students real-world experiences that include projects in medical, natural science and educational media.
Acceptance into the Department of Art at Rowan requires a portfolio review.
Types of content and subjects in the Biomedical Art and Visualization area:
Biology
Zoology
Natural and environmental sciences
Human anatomy and physiology
Pathology and disease development
Biotechnology and biomedical engineering
Surgical procedures and operative observation
Types of art media used in the Biomedical Art and Visualization area:
Graphite
Carbon dust
Pen and ink
Color pencil
Digital line and ink (Adobe Creative Cloud)
2D Digital painting/illustration (Adobe Creative Cloud)
3D Modeling and animation (Autodesk Entertainment Suite)
Interactive media (Adobe Creative Cloud, Unity and Unreal Game Engines)
Courses:
Computer Art Techniques II
Digital Media And Techniques
Biomedical Art: Simulation & Education Game Design
Intermediate Ceramics